Defining purpose and values in the Boardroom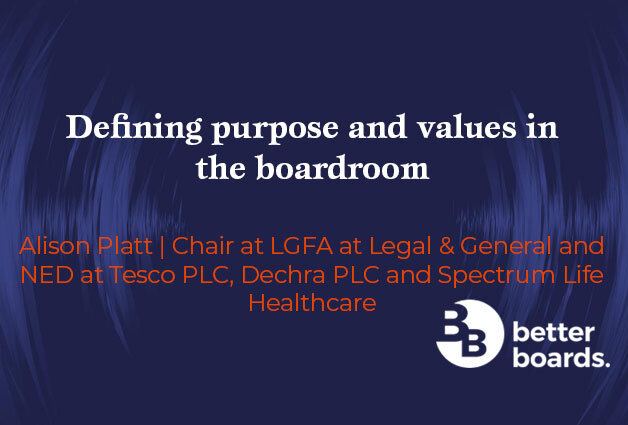 The subject of this episode of the Better Boards Podcast Series was 'Defining purpose and values in the Boardroom'. Alison Platt spoke to Dr Sabine Dembkowski.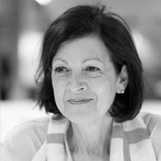 Alison is the Non-Executive Chair LGFA at Legal & General as well as currently serving as Non-Executive Director at Tesco and Dechra Pharmaceuticals PLC.

The discussion with Alison talked about her thoughts on the responsibility of defining a company's purpose and the values it holds at its core.
Some of the key takeaways of the conversation included:
"Answer it collectively and individually"
The board should be able to, both as a collective and on an individual basis, answer the questions "What is the company's purpose?" and "What are the company's values?" in a way that can be backed up by evidence in how the company acts. If the board or its members are unable to answer clearly, then the purpose or core values are not understood, and this will make forming a strategy for the company to follow almost impossible.
"Look backwards, not forwards"
In trying to formulate a company's purpose and values, it is important to look back to the company's origins. What problem was it created to solve? Whom was it created to benefit? By studying the past of the company, a board can see where things have gone astray and while these past truths may be uncomfortable to go over, it is necessary for maximising the return for shareholders and stakeholder alike.
"A little bit chicken and egg"
It is the Chief Executive's job to lead, and the board's job to advise. But when it comes to purpose and strategy, it has to be remembered that the board appoints the CEO and therefore needs to know the values and purpose of the company so that they can appoint a CEO who is aligned to those values. This does create a chicken and egg scenario depending on where the company is at in its lifetime, but every company is different, and the members of the board must adapt their approach accordingly.
Don't forget to subscribe to never miss an episode of the Better Boards Podcast Series on Apple, Spotify or Google.
To find out how you can take part in the Better Boards Podcast Series or for more information on Better Boards' solutions, please email us at info@better-boards.com.