The Alignment of Executives and Non-Executives in the Boardroom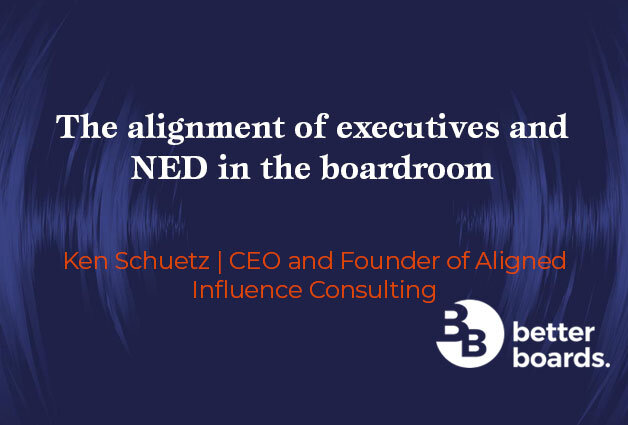 The subject of this episode of the Better Boards Podcast Series dealt with "The Alignment of Executives and Non-Executives in the Boardroom". Ken Schuetz, CEO and Founder of Aligned Influence Consulting, spoke to Dr Sabine Dembkowski.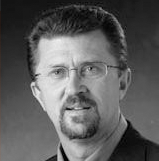 Much has been written about the roles of executives and non-executives on boards. These writings mainly focused on governance issues. What is often missing is the clarity and the practical relevance. Alignment comes before effectiveness.

Ken Schuetz is the creator of the Aligned Influence model. In the first 25 years of his career, Ken has been in various executive roles at the University of Colorado. He is currently a member of the teaching faculty of the Leeds School of Business. Ken has served on the boards of schools, churches, and non-profits as well as the chairman of the Substantial Services Taskforce for the National Education Broadband Service Association and the International Development Committee for St. Vrain Valley Habitat for Humanity.
Some of the key takeaways of the conversation included:
"The board has three roles"
According to Ken, the Board has three main roles. These are:
To Direct the Organisation
To Protect the Organisation
To Enable the work of the Organisation
The combination of these roles directs the Board to set out what they hope to accomplish and over what period. To protect, the operational boundaries are put in place to ensure the executive knows where the lines are. Finally, to enable is the usage of all spheres of influence the board members have at their disposal to make the work of the Organisation visible.
"The executive's role on the other side"
On the other side of the equation, we have the Executive whose roles are:
To Lead the Organisation
To Manage the Organisation
To Accomplish the plans of the Organisation
For the Executive, to lead the Organisation is make the decisions on what the staff need to get the job done. To manage the Organisation is to guide the staff to achieve what needs to be done. Finally, to accomplish is to work toward the goals set out by the board by using the leadership and management tools available to them.
"Alignment always comes before effectiveness"
The key to creating an effective organisation is creating alignment between the roles of the Executive and the Board. To ensure alignment, these roles must be clear to all involved. Both sides must show discipline in sticking to their roles.
In Ken's experience, alignment always comes before effectiveness is achieved.
Don't forget to subscribe to never miss an episode of the Better Boards Podcast Series. Available on Apple, Spotify or Google.
To find out how you can take part in the Better Boards Podcast Series or for more information on Better Boards' solutions, please email us at info@better-boards.com.