Creating a high-performance culture in the boardroom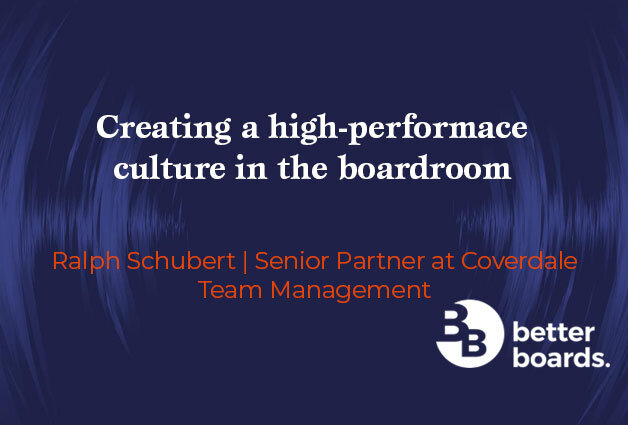 The subject of this episode of the Better Boards Podcast Series dealt with "Creating a high-performance culture in the boardroom". Ralph Schubert, Senior Partner at Coverdale Team Management, spoke with Dr Sabine Dembkowski.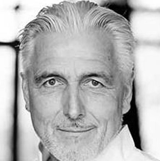 While the growing board evaluation market is met with some cynicism, there is a clear demand for the creation of effective and high-performing boards. There is no clear right or wrong method and different approaches work in different contexts.
For years Ralph worked with the most successful Formula 1 and DTM racing teams. His intimate understanding of winning teams has led to developing his thinking and approach to peak performance and culture which he applied today in the boardrooms of DAX organisations.

Some of the key takeaways of the conversation include:
"A highly charged vision is the prerequisite of a high-performance culture"
A unified team with a shared vision is the prerequisite of any high-performance culture. Other essentials of high-performance cultures are an atmosphere full of positive emotions, passion and commitment.
"Mistrust always comes from a lack of communication"
One of the key red flags that a board is in trouble is mistrust. Mistrust is often the result of poor and intransparent communication. An overreliance on emails combined with a lack of face2face interactions and physical meetings may lead to feelings of isolation and mistrust. Channels need to exist to help board members develop a sense of trust in one another.
"Three important actions that make the difference"
Ralph points to three actions that he has observed in winning teams that make all the difference:
Strong feedback culture
Strong review culture
Strong sense of self-awareness amongst the team
Don't forget to subscribe never to miss an episode of the Better Boards Podcast Series. Available on Apple, Spotify or Google.
To find out how you can participate in the Better Boards Podcast Series or for more information on Better Boards' solutions, please email us at info@better-boards.com.