The role of the Chair in a successful merger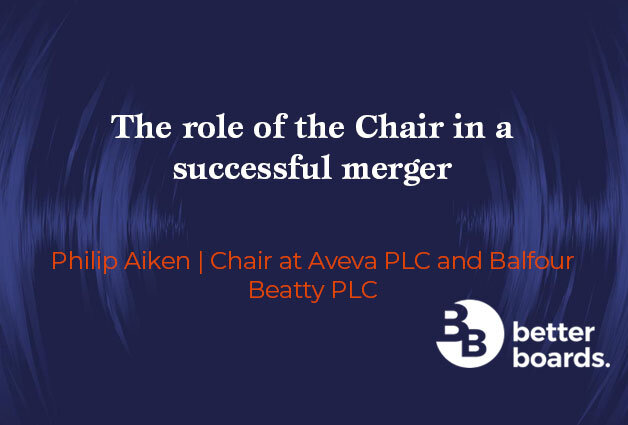 The subject of this episode of the Better Boards Podcast Series was 'The role of the Chair in a successful merger'. Philip Aiken, Chairman of AVEVA Group PLC spoke to Dr Sabine Dembkowski.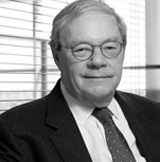 So many mergers and acquisition sound good on paper but turn out to be a costly mistake. AVEVA is a different story and its previous merger with Schneider Industrial Electronics is widely regarded as a success. This podcast is filled with insights from the man described as the "mastermind" behind AVEVA's merger and recent acquisition.

Some of the key takeaways of the conversation included:
"Cabinet Solidarity"
Part of the role of the Chair is creating and maintaining an atmosphere in which members of the board can be open and honest. Part of creating that openness is also promoting the idea of 'Cabinet Solidarity.' While members should be encouraged to voice disagreement or put forward alternative ideas, it is important for the board to be seen as a single, united unit. Applying this to mergers, means that once the strategy is decided, the board must unite behind the strategy and present it positively to management and staff.
"It was really about making two and two equal five"
Discussing the merger of AVEVA and Schneider, Philip pointed out the strategy was always one centred around growth. Because of that, everything that was implemented, including the integration phase was always tied back to that strategy. The communication between the Chair, the board and management should ensure that the agreed-upon key performance indicators (KPI's) take centre stage. In case problems or issues arise, they should be communicated to the board so that they can utilise their expertise to advise and guide to get the strategy back on track.
"There's nothing worse than dragging it out"
Strategy, Succession and Governance fall under the domain of the board. But rather than drag strategy development out over a two or three-day excursion, discussions around strategy should instead be an ongoing conversation. These conversations should not be focused on the minutiae of day-to-day operations, which should be the focus of senior management, but instead on how the operations are aligning with the strategy agreed by the board.
Don't forget to subscribe to never miss an episode of the Better Boards Podcast Series on Apple, Spotify or Google.
To find out how you can take part in the Better Boards Podcast Series or for more information on Better Boards' solutions, please email us at info@better-boards.com.