Alignment in the boardroom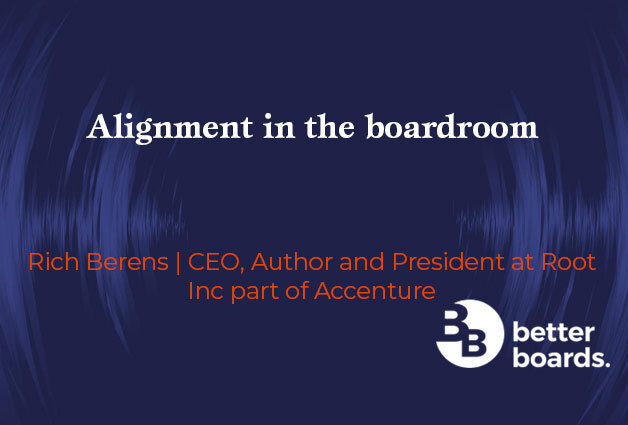 The subject of this episode of the Better Boards Podcast Series was 'Alignment in the boardroom.' Rich Berens, CEO and President at Root Inc and Author of "What are your Blind Spots" spoke with Dr Sabine Dembkowski.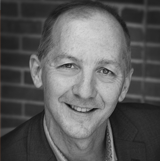 They discuss why boardroom alignment is so critical in today's business environment and answer key questions such as 'What are the key traits of an aligned board?' and 'What are the behaviours that foster alignment in the Boardroom?' and 'How do you achieve alignment where it currently does not exist?' The discussion provides proven insights to help drive alignment within your organisation.

Rich has worked with many  Global 2000 organisations, including Hilton, Verizon, Petco, Procter & Gamble and Daimler, to help align leaders and drive strategic and cultural change at scale.
Some of the key takeaways of the conversation included:
Alignment takes real work
The first major takeaway is that achieving alignment takes work. Because it tackles not just how the business is operating but how those involved are engaged with the business, it is important that the scale of the task is acknowledged from the outset so that the proper resources can be committed to working towards alignment.
Look at those dimensions
Rich identified two key dimensions of alignment, Strategy and Behaviour. At the board level where the strategic direction of the company is decided, a lack of alignment can be crippling for a firm. Therefore, ensuring that all dimensions where the board can be unaligned are tackled can help bring the board even closer into alignment in a deeper sense.
Have the right sponsorship
The key to pursuing an alignment campaign is ensuring that the project has the right sponsorship. If the Chair has implemented the project then it will have the support, but otherwise, this sponsorship must be won to ensure that the goal of alignment is being supported from the very top of the organisation.
Don't forget to subscribe to never miss an episode of the Better Boards Podcast Series on Apple, Spotify or Google.
To find out how you can take part in the Better Boards Podcast Series or for more information on Better Boards' solutions, please email us at info@better-boards.com.