Diversity & Inclusion – See differently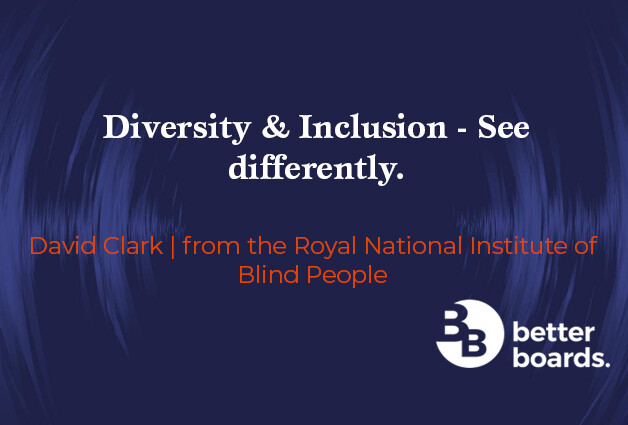 The subject of this episode of the Better Boards Podcast Series is 'Diversity and Inclusion';. David Clark, from the Royal National Institute of Blind People, spoke with Dr Sabine Dembkowski.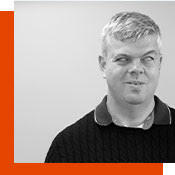 As a blind man, David has faced many different challenges, while at the same time overcoming them to have an impressive career in banking, as Director of Service of the Royal National Institute of Blind People, and as a Non-Executive Director on the board of the British Paralympic Association, the St Albans and District Chamber of Commerce as well as being a member of the FA Council.
Some of the key takeaways of the conversation include:
"It's only when you feel excluded that you become anxious about getting inclusion right"
Different voices bring a different perspective to the table. David relates his own issues growing up blind, when as a child he was unable to play sport due to the lack of pathway or access. This extended to rejection by two universities due to lack of resources to include him, and eventually
being turned down for jobs despite his degree in Politics and Masters in Diplomacy.
There has been much progress recently, for example the pandemic has shown that meetings can be attended virtually, removing one important barrier to inclusion carers or those with difficulty travelling. However, there are still many practical issues with inclusion.
"You can have the right attitude but getting it wrong on the operational side can leave you
floundering"
David relates how organisations should be asking whether inclusion is a driver, or if it is simply the right words to remain on the right side of public opinion. He is quick to emphasise that none of this is about blame, but it is easy to get it right. Organisations should reach out to affected groups, seek advice about inclusion, and open up pathways for diverse groups where organisations have traditionally been less proportionately inclusive. Some members of excluded groups may not have the necessary skills for example, and organisations could accelerate the process to give them the skills and experience they need.
It does not matter how many people you have in the boardroom, there will be voices not being heard in that room
A sufficiently diverse boardroom is a huge asset, and regardless of the type of organisation, David believes that inclusion should cover those voices that are not currently included in the boardroom. Boards need to actively consider who is excluded – and how the boardroom could benefit from
hearing those voices. Being beneficial in terms of diversity, this also leads to more informed and well- rounded decisions and can avoid stereotyping particular groups.
However, there are barriers to inclusion in the boardroom. For only one example, screen reader technology is not currently compatible with all major board portals.
We often ask "Who is in the boardroom?", but David Clark asks a very different and powerful question: "Who is not in the boardroom?"
Don't forget to subscribe never to miss an episode of the Better Boards Podcast Series. Available on Apple, Spotify or Google.
To find out how you can participate in the Better Boards Podcast Series or more information on Better Boards' board evaluations software, please email us at info@better-boards.com.