Integration – the elephant in the boardroom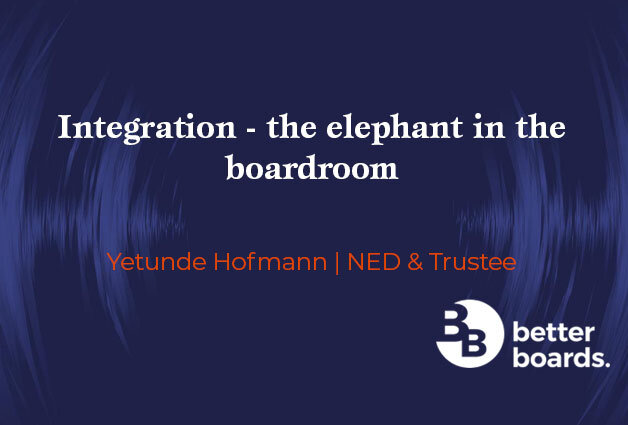 The subject of this episode of the Better Boards Podcast Series was 'Integration – the elephant in the boardroom'. Yetunde Hofmann, Non-Executive Director at Treatt plc spoke to Dr Sabine Dembkowski.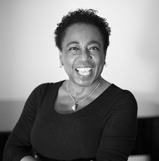 Yetunde is also a Non-Executive Director with the CIPD and the Education Development Trust as well as Managing Director of Synchrony Development Consulting and the community organisation The Enjoyable Life Series.

With the update delivered in 2020 to the Parker Review, more and more firms are looking at not just diversity in their recruitment practices but also inclusion and integration for those who represent difference.
Some of the key takeaways of the conversation included:
"Discussing the value of difference"
When looking at the composition of the board and how it can evolve to better deliver for the stakeholders, the discussion on the value of difference is covered early in the process. This can begin with a discussion on topics such as skill gaps, but the conversation should broaden to understand how the inclusion of different people can help the board make decisions consequentially.
"Decisions have to be made consequentially"
Making decisions consequentially is not simply the board making decisions that purely impact the bottom line of the business. It is also, especially in the case of firms with an international footprint, about understanding how the decision made by the board will have an impact. To help ensure that these decisions are made consequentially, it is important that boards can call upon a diverse range of experiences and backgrounds during their meetings and to do so requires a diverse board.
"A board chair who recognises the individuality"
Ensuring the board is a welcoming and inclusive place relies heavily on the chair of the board to recognise the individuality of the members of their board. With this recognition, the chair is armed with the knowledge of the differences between members of the board and can leverage this to ensure they invite a diverse range of thinking into the decision-making process.
Don't forget to subscribe to never miss an episode of the Better Boards Podcast Series on Apple, Spotify or Google.
To find out how you can take part in the Better Boards Podcast Series or for more information on Better Boards' solutions, please email us at info@better-boards.com.