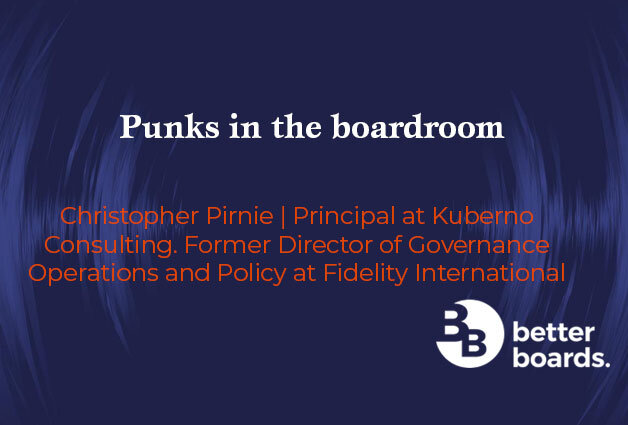 The subject of this episode of the Better Boards Podcast Series was 'Punks in the boardroom'. Christopher Pirnie spoke with Dr Sabine Dembkowski about diversity and inclusion, and the hurdles boards and ExCos face in achieving diversity in their organisations.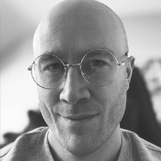 Christopher has been a company secretary and board member for over 20 years, with organisations such as Swiss Re, E&Y, Clifford Chance and previously was Head of Secretariat and Director of Governance Operations and Policy at Fidelity International for over a decade. After leaving Fidelity in 2020, Christopher joined Kuberno Consulting as well as setting up his own governance professional coaching group, RPP NextStep Coaching.
This year, Christopher was also voted one of the Hot 100 for innovation by the DMJ Recruitment Governance Hot 100 awards.
Studies have provided clear evidence that boards with members of diverse backgrounds govern organisations that achieve better business results than those with less diverse leaders. The Hampton Alexander report in the UK highlighted that we have come a long way in integrating women on the board, but there is still quite a way to go when we look at race and other diverse characteristics.
Some of the key takeaways of the conversation included:
"Why would we want these punks in the boardroom?"
Referring to his earlier experience with his first Chair. Christopher mentioned that when pitching that the board should expand its frame of reference for recruiting directors, he was asked "why would we want these punks in the boardroom?" The wording stuck with him and resonated with the belief he has seen amongst some boards of 'If it's not broken, why fix it?'. This reliance in the historical makeup and demography of a board is a big hurdle in the pursuit of more diverse and representative boards who feel that the status quo is suitable as they have already succeeded within it.
"From five or nine years, right down to three"
One solution Christopher suggested was looking at the tenure of board members. Right now, this can range from five to nine years. But lowering this period to three years and combining it with a D&I focused succession plan, could see great strides in improving the diversity statistics across the UK. Christopher suggested that firms who are struggling to hit targets for D&I should consider more aggressive strategies to ensure that progress is built-up and sustained.
"You're the custodians of clarity"
Speaking directly to Company Secretaries, Christopher suggested that they need to be the ones to focus the minds of the Chair and the board to ensure that D&I is put front and centre when it comes to recruiting for the board. Company Secretaries are uniquely placed within an organisation's structure to be champions of D&I and "custodians of clarity" within the boardroom environment.
Don't forget to subscribe to never miss an episode of the Better Boards podcast series on Apple, Spotify or Google.
To find out how you can take part in the Better Boards podcast series or for more information on Better Boards' solutions, please email us at info@better-boards.com