The relationship between the Chair and the CEO – How can you make it work?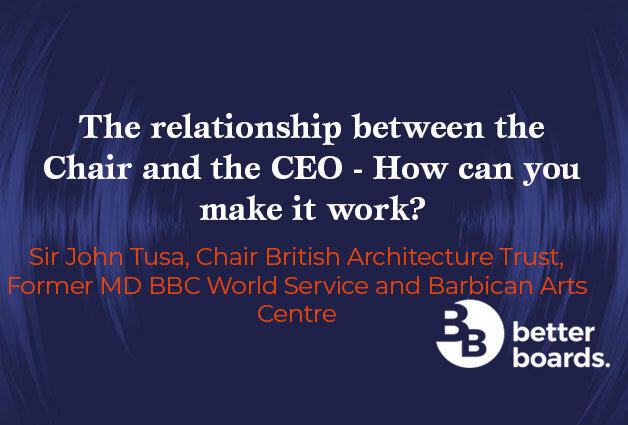 The subject of this episode of the Better Boards Podcast Series is 'The relationship between the Chair and the CEO – How can you make it work?' Sir John Tusa spoke with Dr Sabine Dembkowski.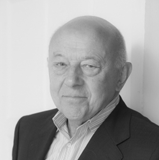 In this podcast, Sir John shares his insights into the relationship between the Chair and the CEO. He discusses subjects such as warning signs to look for that suggest a problem, the tough questions Chairs and CEOs must answer and shares ways which he has found to build a strong partnership.

Sir John is the pre-eminent chairman of cultural institutions in the UK. His illustrious career has included the likes of the National Portrait Gallery, the English National Opera, the Wigmore Hall and the British Museum.
Some of the key takeaways of the conversation included:
"You will always hear it from me first"
One of the core principles Sir John identified early on and ranked as first in his 'Ten Commandments for Chairs and Chief Executives", was openness. This was demonstrated by the idea of the Chair and CEO both agreeing to the idea that "You will always hear it from me first". The principle is that the Chair and the CEO should always share feedback, thoughts, and problems with each other first before discussing it with others or in public. This allows for the partnership to build trust and allows each party to lend their full support.
"Actually intended to confuse"
Speaking about good practice for CEOs in helping to build their relationship with Chairs, Sir John identified a behaviour that could raise a red flag for Chairs. If the information a CEO is providing is designed not to inform but instead to confuse or obfuscate the facts. This can present a huge challenge for the board, firstly in that the board is not able to make clear decisions, but also that is strains the relationship between Chair and CEO as the board will wonder what is being hidden from them.
"After three years, you are only just beginning to be any good"
In response to a recent statistic that 49% of Chairs in the top 150 organisations in the UK had only been in their role for less than three years. Sir John shared that for Chairs, he felt that they only really became "good" at being the Chair after three years. It takes this long to learn about the company, the personalities of the other board members and the best way in which they can be helpful to their CEOs.
Don't forget to subscribe to never miss an episode of the Better Boards podcast series on Apple, Spotify or Google.
To find out how you can take part in the Better Boards podcast series or for more information on Better Boards' solutions, please email us at info@better-boards.com