The role of the Company Secretary in major transactions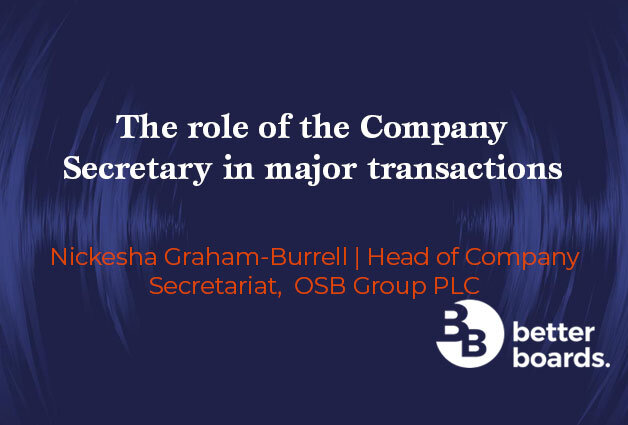 The subject of this episode of the Better Boards Podcast Series was 'The role of the company secretary in major transactions.' Nickesha Graham-Burrell, Head of Company Secretariat at OSB Group, spoke with Dr Sabine Dembkowski.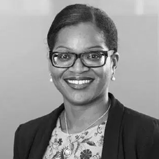 Nickesha is an experienced Company Secretary who has previously worked within HSBC and Songbird Estates. This year she was a winner within the 'Deal Maker' category of the DMJ Recruitment Governance Hot 100.

M&A and transactions are no longer considered an add-on but a pivotal part of a company's value creation process. So, in this podcast, we asked, what can Company Secretaries do to add value in major transactions?
Some of the key takeaways of the conversation included:
"You have to make sure that everything comes together"
The Company Secretary plays a critical role in major transactions. They must lead the way on the initial due diligence. Identify any unique aspects within the companies involved and lay out the timelines for the processes. All of these elements must be monitored, and expert advisors lined up to handle any possible issues or concerns that may arise.
"Board members, they're very busy people"
The schedules of board members generally leave little time to handle the scale of the technical documents involved in a major transaction. It is the Company Secretary's job to provide the board with all the documents for their decision-making process and be clear about what needs to be signed off at what stage. The skill of the Company Secretary lies in highlighting any critical issues that impact the decision-making process while also carrying out the Business-As-Usual (BAU) activities.
"An opportunity for company secretaries to demonstrate the importance of good governance"
Major transactions provide Company Secretaries with a prime opportunity to demonstrate not just the importance of good governance but also their own personal abilities to the board members. Managing a major transaction demands exceptional organisational abilities and a high level of technical governance knowledge. The scale can mean they can become like a second job, but the rewards, if done right, are worth it.
Don't forget to subscribe to never miss an episode of the Better Boards Podcast Series on Apple, Spotify or Google.
To find out how you can take part in the Better Boards Podcast Series or for more information on Better Boards' solutions, please email us at info@better-boards.com.