The role of the Company Secretary in increasing the effectiveness of Non-Executive Directors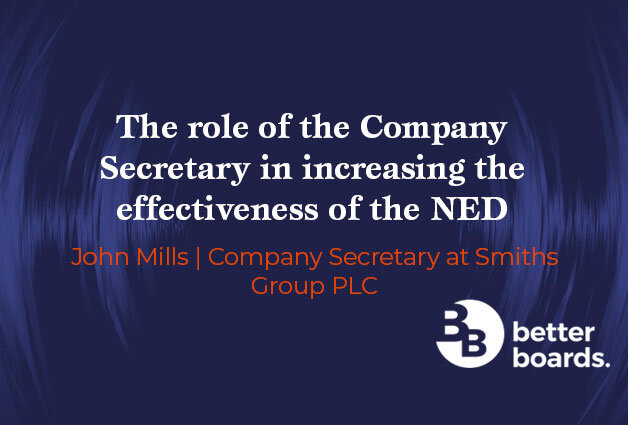 The subject of this episode of the Better Boards Podcast Series was 'The role of the Company Secretary in increasing the effectiveness of Non-Executive Directors'. John Mills, Company Secretary of Smiths Group plc spoke with Dr Sabine Dembkowski.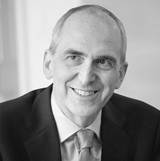 John joined Smiths in 2018 and has previously held senior roles in a variety of sectors, including at Anglo American plc, RSA Insurance Group plc and Cadbury plc.
This year, John was named a DMJ Recruitment Governance Hot 100 winner in the category Board Influencer. This category is for individuals that influence strategic decision making at the most senior level and are particularly adept at forging relationships with key stakeholders.

Some of the key takeaways of the conversation included:
"Its boundaries can be quite fluid"
Over the last 20 years, the role of the Company Secretary has evolved. At its heart, it remains the role for enabling effective governance through good administration of the board activities. Yet beyond that, the role can differ greatly. The personalities of the Company Secretary and board members, the opportunities available to the Company Secretary and the company itself, can all have an impact on the exact shape the role of Company Secretary takes.
"Make much better use of an engaged Company Secretary"
For Non-Executives, the Company Secretary can be a font of knowledge or a guide to finding something out. Non-Executives should use the understanding a Company Secretary has of the company so that they can be exposed to a greater level of information about the business. This can involve asking to speak to different levels of employees at different sites and beyond HQ and the boardroom.
"Use the Company Secretary as a Bridge"
Building on the level of knowledge a Company Secretary has, Non-Executives should see Company Secretaries as a bridge to the rest of the organisation, not just in matters of Governance. A Company Secretary, particularly those at a PLC, already have a wealth of knowledge and experience gained from their careers. This should be seen as an asset to the board and Non-Executive, especially for those who have just joined, and looking to be inducted into the 'ins and outs' of the business.
Don't forget to subscribe to never miss an episode of the Better Boards Podcast Series on Apple, Spotify or Google.
To find out how you can take part in the Better Boards Podcast Series or for more information on Better Boards' board evaluation software, please email us at info@better-boards.com.