A pulse check on boards of VC-backed organisations in 2021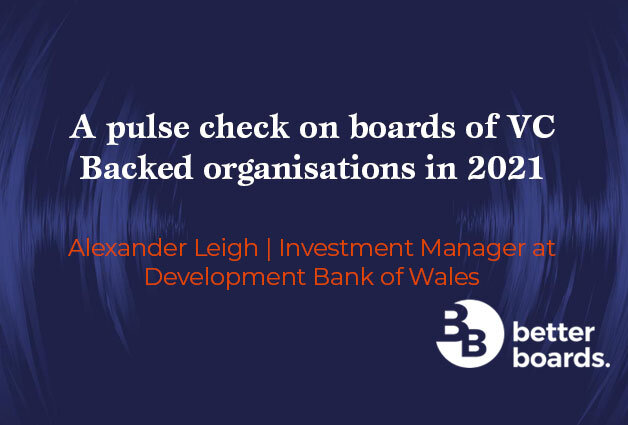 The subject of this episode of the Better Boards Podcast Series was 'A pulse check on boards of VC-backed organisations in 2021'. Alexander Leigh spoke with Dr Sabine Dembkowski.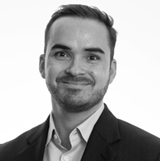 With recent events causing economic havoc around the globe, what has been clear is that the impact on sectors is different and depends on the industry. Drawing on his significant experience, Alex gave a 'front-line' perspective on the impact he had seen amongst the boards of 'tech' companies and shared some of his thoughts on the future.

Alex is an Investment Manager in one of the most active Venture Capital Firms in the UK. As part of his role, Alex sits on the boards of young tech companies that receive funding from the firm.
Some of the key takeaways of the conversation included:
"Remote meetings have become the norm"
Due to the extended periods of lockdown businesses have been faced with, remote meetings have become the 'norm.' While this has been a culture shock to the traditional office culture, it has had positive impacts. Due to the growing level of familiarity with the digital working environment, many traditional barriers for talent acquisition have now been broken down. Businesses can now expand their talent searches for roles from the top to the bottom of their organisation, no longer constrained by geography restraints or those of the traditional office.
"It's become imperative that boards add value"
With the expansion and adoption of digital in organisations, it is now imperative that boards ensure they are adding digital value to their boards. This involves looking to bring in new talent to boards who are comfortable with and able to lead within this new digital landscape. Being unable to see the digital dimension or work effectively within it, could be a liability for future leadership within companies.
"A new normal"
When the pandemic has been at the very least, contained, and we begin to move past lockdown measures, it is highly likely that businesses will move forward in a new hybrid model. Between digital and physical presence, a new normal. While we may socialise in a similar fashion to what we did previously, we will likely not do business in the same way ever again.
Don't forget to subscribe to never miss an episode of the Better Boards Podcast Series on Apple, Spotify or Google.
To find out how you can take part in the Better Boards Podcast Series or for more information on Better Boards' solutions, please email us at info@better-boards.com.