Board recruiting – The search for unicorns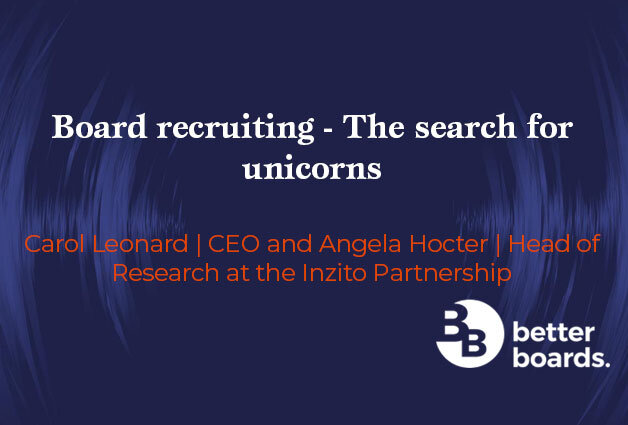 The subject of this episode of the Better Boards Podcast Series was 'Board recruiting – The search for unicorns'. Carol Leonard and Angela Hocter of the Inzito Partnership spoke with Dr Sabine Dembkowski.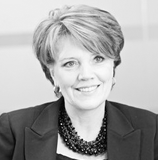 Recent events around the world have increased the need for digital natives to have a place in the boardrooms of the largest firms. But bridging the gap between board-level experience and digital awareness is a difficult task.

The discussion with Angela and Carol provides a front-line view of the dilemmas boards face and how they can best overcome their recruitment challenges.
Some of the key takeaways of the conversation included:
"If they can kill two birds with one stone, then they will do"
With deadlines for the Parker and Hampton Alexander reviews approaching, more and more firms are looking for more diverse boards. However, there is some concern that the targets for more female board members and board members from a BAME background are being rolled into one by boards to achieve faster progress, which is not in the spirit of the reviews.
"What skills are really in demand in 2021?"
Digital transformation and digital leadership are skills that will be in high demand both during and after the pandemic period. Businesses, particularly those reliant on bricks and mortar, will be looking to pivot to a hybrid or digitally-led offering. Businesses that had already begun this change following the 2008 financial crisis have shown themselves to be much more resilient during the lockdown period.
"Boards might need to compromise"
Boards that are recruiting for new members may have to make a compromise in who they choose. Many of the most capable in the digital arena are currently a level below executive committees. Boards may, therefore, think and prioritise which characteristics and skills are more important to them. Boards are well-advised to establish mentorship programmes that support new board members.
Don't forget to subscribe to never miss an episode of the Better Boards Podcast Series on Apple, Spotify or Google.
To find out how you can take part in the Better Boards Podcast Series or for more information on Better Boards' solutions, please email us at info@better-boards.com.