Building a culture of challenge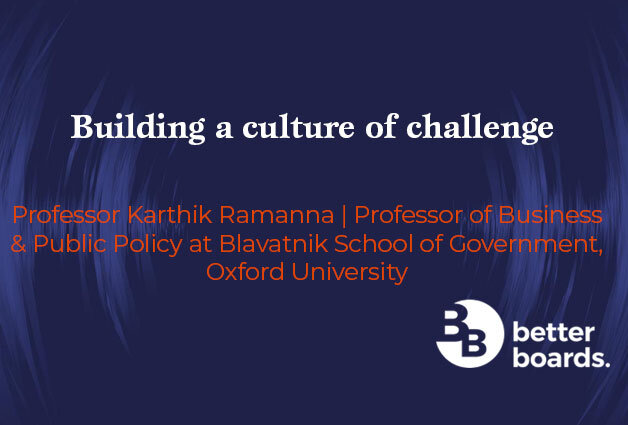 The subject of this episode of the Better Boards Podcast Series was 'Building a culture of challenge'. Professor Karthik Ramanna, Professor of Business & Public Policy and Director of the Master of Public Policy Program at the University of Oxford's Blavatnik School of Government, spoke with Dr Sabine Dembkowski.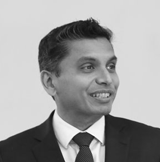 The podcast discussion delved into the four specific areas that the Professor outlined as key to developing a challenge culture and how they can be applied in the boardroom.
Some of the key takeaways of the conversation included:
Professor Ramanna explained that the most powerful lever a firm has at its disposal to improve performance is not an explicit or express measure. Rather, it is an implicit culture that creates and sustains itself. One of the aspects of this culture he identified was asking 'difficult' questions or the questions that challenge key decision-makers.
"Four elements to building and sustaining a culture of challenge"
The four elements Professor Ramana identified as necessary for a 'culture of challenge' are People, Shared Beliefs, Alignment Structure and finally, Processes. Each element builds upon the one before, and by having all of these in place, a boardroom could develop a self-sustaining culture of challenge that would help bring out the best performance from each board member.
"A technical ability to challenge"
One aspect we found interesting was the development of the 'technical ability' to challenge. There are many things boards can do to develop and nurture the technical ability of all its members to challenge, particularly now that new abilities like digital know-how, ESG and cybersecurity, become more important.
Don't forget to subscribe to never miss an episode of the Better Boards Podcast Series on Apple, Spotify or Google.
To find out how you can take part in the Better Boards Podcast Series or for more information on Better Boards' solutions, please email us at info@better-boards.com.