Board Reporting – The indispensable part of effective boards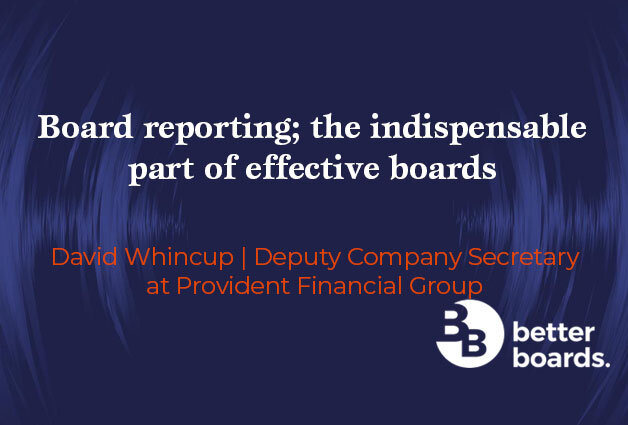 The subject of this episode of the Better Boards Podcast Series was 'Board Reporting – The indispensable part of effective boards'. David Whincup, Deputy Company Secretary at Provident Financial Group spoke with Dr Sabine Dembkowski.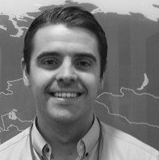 This year David was named in the DMJ Recruitment Governance Hot 100 awards as a winner in the 'Governance Trailblazers' category. This category recognised forward-thinkers who went beyond expectations to raise the standard of Corporate Governance.
While seen as a less glamourous part of the processes of Corporate Governance, board reporting is an indispensable element in creating board effectiveness.

Some of the key takeaways of the conversation included:
"Success ultimately comes down to effective decision making"
Success at board level can be measured by the effectiveness of the decisions the board makes. While having the right people around the board table is a critical component, being unable to provide the board members with good quality and timely information will mean that their abilities go to waste and effective decision-making becomes far more difficult.
"Boards have a tendency to ask for more"
According to David, members of the board tend to ask for more information. It is key that the board reporting process ensures that the information the board is receiving is the necessary information to make effective decisions. To achieve this, management must understand what is needed from board papers. This should involve some education into how a board functions, the people currently sitting on the board, and how to structure a board report to share the required information.
"Boards and their members are time-poor"
One of the key details David felt managers needed to be aware of, was that boards and their members are time-poor. A board will meet on average between 6-10 times a year, and these meetings will last for a few hours. The limited-time where the board meets together means that everything from the production to distribution of board papers must be done in a way that reflects this fact. To achieve this, clear instructions must be given throughout the process from what information is needed, when it is needed for, and perhaps crucially, what is the outcome management hope to get from it. Whether it is advice, approval or simply making the board aware.
Don't forget to subscribe to never miss an episode of the Better Boards Podcast Series on Apple, Spotify or Google.
To find out how you can take part in the Better Boards Podcast Series or for more information on Better Boards' solutions, please email us at info@better-boards.com.